I can easily say that Auth0 is one of the best identity management products on the market right now. However, building up your own solution makes sense rather than giving that money to Auth0 pricing?
What is Auth0 and why they're so successful?
Auth0 is a SaaS-based identity management platform that has features such as single sign-on, social media logins, secure identity storing, etc. with industry-standard protocols.
What they've done successfully so far?
Doing a job very well
Product-market fit
Paying more attention to UX Research (like Stripe, Shopify, Mailchimp)
Developer friendly documentation (One of the best)
User-friendly user interface
All expected features from an identity management product and even more…
Fast and easy support
and the result is:
$330M raised in total

Series F funding closed with $120M
Valuation $1.92B
just in 6 years.
Competitor Analyse
According to the Gartner's Magic Quadrant Report 2019 (If you find the right to contact and pay a lot, then you'll find your place there as well) Auth0's competitors are:
Okta, Microsoft, IBM, Ping Identity, ForgeRock, Oracle etc.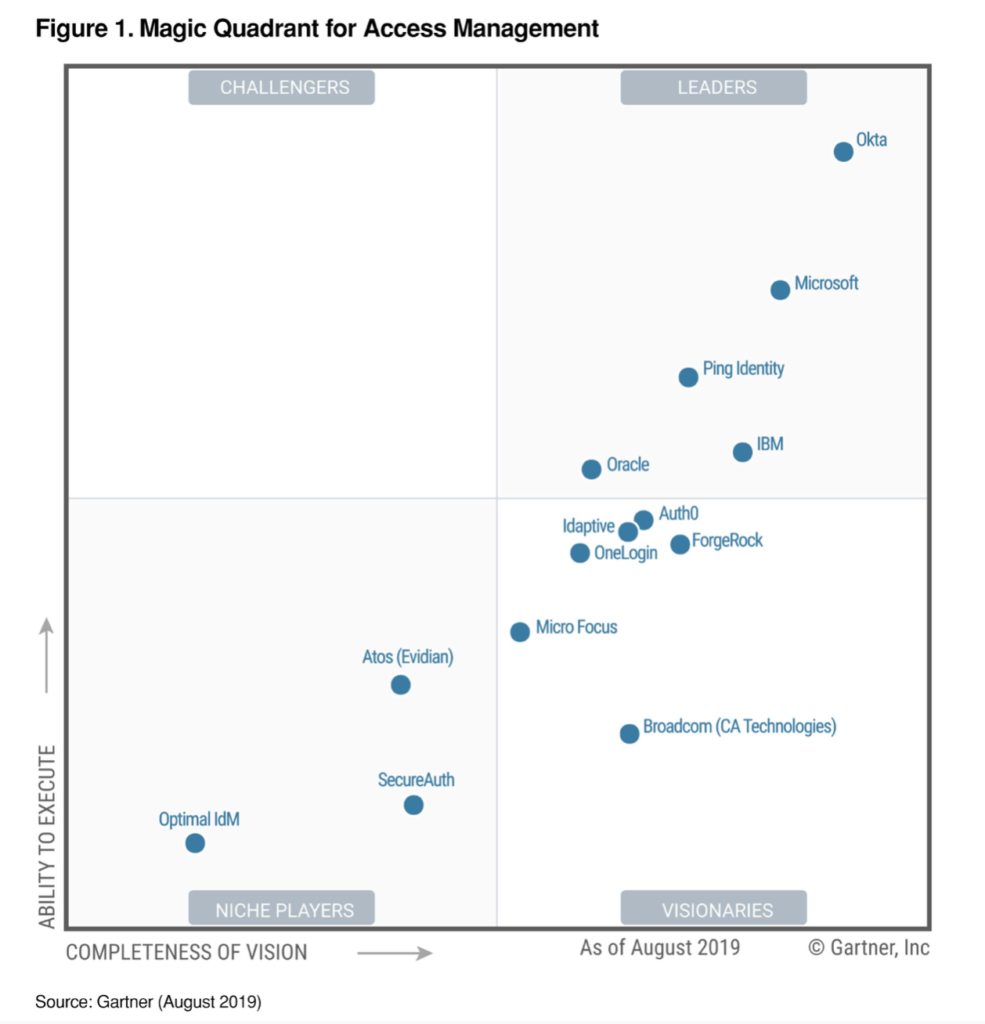 However, I've used Okta, Keycloak, and Cloud Provider Solutions (Amazon, Microsoft, Google) for this analysis.
You can find my SWOT analysis and research method below: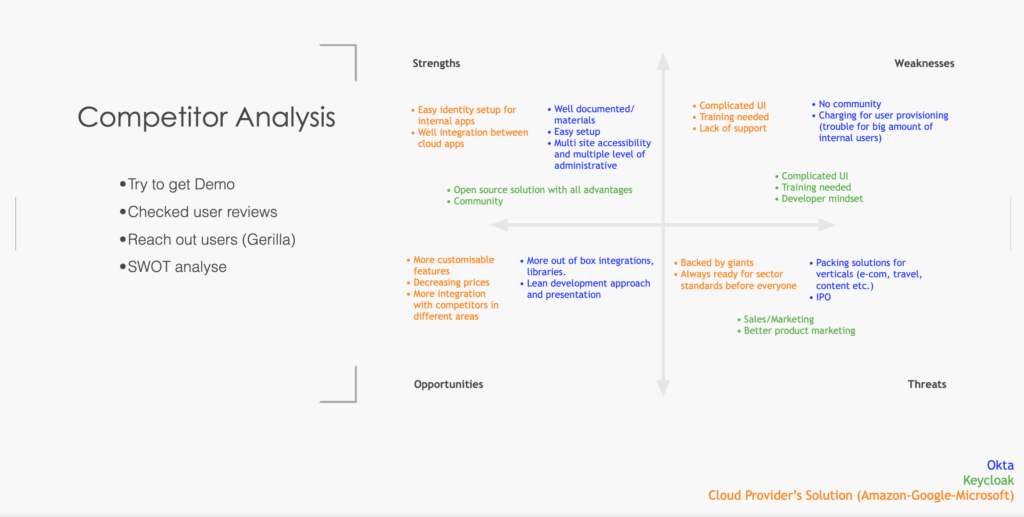 Why not choosing Auth0 and develop for your own identity management solution?
Yes and no. There are two reasons that I'm suggesting you consider; Pricing and On-premises needs and of course if you're trusting you and your team for building a product.
Pricing
The Auth0 price point (quickly increasing based on monthly active users) is limiting for startups that are strapped for cash who expect fast growth in user base. Consequently, it may not be a great tool for companies with a large base of users, because of incrementally increase pricing scenarios.
On-premises
They don't have and it is crucial for some scenarios which described below:
You can't fully control your authentication flow.
You can't customize the dashboard for internal use and can't manage administrative management in that way.
Trust and secure your data, especially in the EU.
Can't control costs with your way.
Validation of your own identity management solution
Here is out of box comparison for you. I've considered large scale needs while picking up this starting point. As a small startup, you can go with an open-source solution ( with out of box features) OR if you're big enough to maintain all identity management needs, then you can use this comparison (or predict) as a starting point of your endless Auth0 usage which will cost you a lot.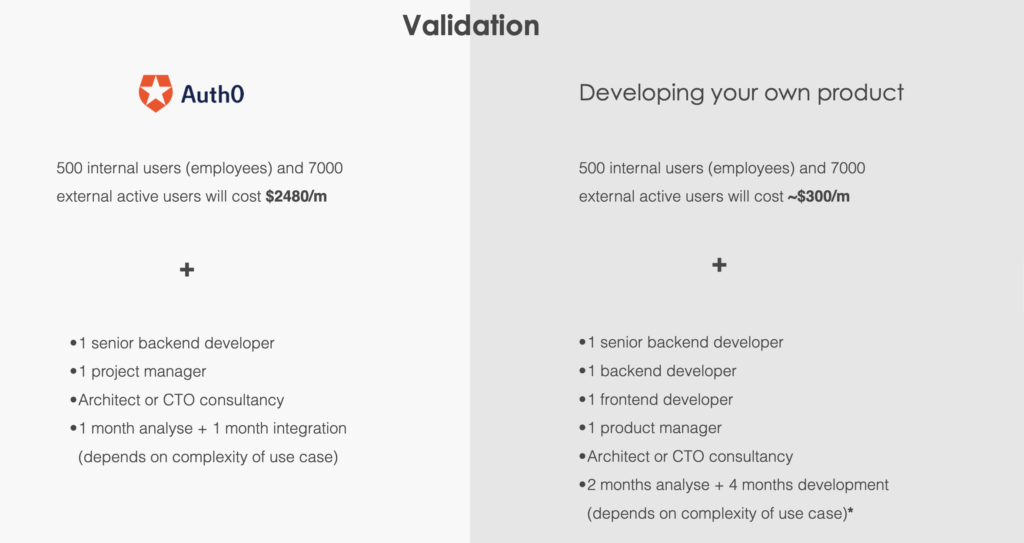 That's it. Consume responsibly 🙂