I don't know what Product Managers say about timeline by sticking to their products but I put all the products (including software, hardware and service) into the rhythm of life. They born, develop and die just like political, social, economic theories.
You can imagine a horizon line during continuation of writing and you can follow what I'm going to say by locating it on that horizon line in a certain amount of time.
Especially after Steve Jobs era showed us that despite not acknowledging it as consumers. Usually, the need of products are not expressed by the consumers but expressed by producer by using a good "Perception Management". That's why, once again "Perception Management" sits on top of the throne of the theory that I named "Total User Experience".
Perception Management
Perception Management tends to reveal "the needs of a certain product". However, with Perception Management, one cannot simply reveal a situation and leave it like that. You can create permanence as long as you fill the perception hole in human brain after Perception Management's creation of hole, in order to fill in the content and to solidify the sales. After taking a place here, you need to use some extra tools. Extra tools' main duties are to increase the belief of "You need this!" perception which will be implemented to your brain later on (Hierarchy of Needs).
To be honest, I don't want to write down those extra tools because I don't like them despite being forced to use them for my job.

Perception need towards to product is created and then, by using these extra tools, belief towards this non-existent thing has been increased. Actually, in this current world order, it is expected to start the production process after observing the results of the desired perception, but production process still starts after Perception Management or to be more general, it starts after "marketing" process. However, we can now start to observe the changes of this current situation especially in technological investments.
First, marketing process will start with Perception Management, and then products will be analyzed by association of ideas in their best respective fields and with personal observation tools. After that, they will be served with best user experience. Big companies have already started doing it and they started following the investors who claim to be clever. Probably with "Marketing 3.0" brand, you will be able to read analysis of this from the books soon enough available in the future.
I won't be talking about the details of production; design decisions and approach towards user experience in this article…
Congratulations!
You have now created the perception in your mind and you made the production decisions based on these results. Now start the production and sales. What about after? Even if you create the biggest Perception Management process for your product, production and sales management; How are you going to deal with 2 human behaviors?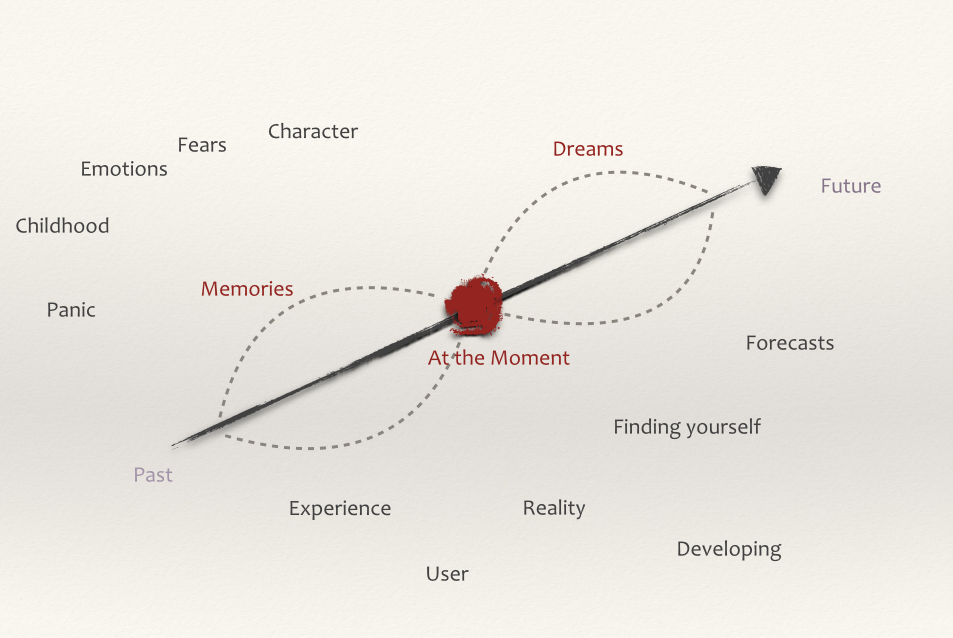 Boredom and Greed
They both sound really simple and that's why they will keep appearing in every process. Even if you create the cycle, which I mentioned in first line well, it will only delay the inevitable outcome. Tabula Rasa is just a nice Latin word.
Humans get bored and most of them are greedy or they became like that as a result of World's biggest sociological practices ever existed. How mankind ended up like that can be another research topic but the result is still same. You have to deal with boredom and dissatisfaction!
Boredom
Sooner or later every product will become a victim of boredom.
As simple as it may sound, this notion will cause illness, departure and even extinction of big brands. Boredom managed to arouse in every concept that interacts with human life and will continue to do so. Sometimes you can get bored of your favorite walking path, singer, shoes, coworker or even from your wife. It is only natural for one to get bored of these things after spending enough time. Maybe, a mother will never get bored of her children thanks to mankind's existence process.
However, when necessary sociological impulses are provided, a good manipulator (those can be either Perception Management experts whose sometimes politicians, sociologists or those who deal it with marketing) can try really hard to change this situation and can even become successful. Same situation applies for products as well. That's why, when the time has come, we must add this very crucial turnout instinct (boredom) to the end of every product.
Greed and sometimes Dissatisfaction
We are greedy because nowadays universe revolves around desires rather than needs.
Being greedy will push you towards to better and faster, basically it will make you desire "more".
Today, it is easy to cure greed (actually it is only a pain medication treatment which also fills the term we call health industry today) and all companies use this method on their products and services very often. This year they will come up with wider-screen iPhone, next year there will be a faster version and then thinner…
This is a never-ending cycle. What's appreciated (to some, for others it may raise hatred) is that the consumer's socioeconomic preparation. You work more to buy better products, you work more so that the newer version can be yours. Profit meeting-point of these sociological reasons, in an economic sense; is to make people buy the new product where Perception Management steps in once again to make you believe that you "need something new". This situation is the beginning point of the never-ending cycle which started in the beginning of the article.
Old Solution
Especially big companies used "Costumer Services" method in their products (hardware, software, service etc.) in order to overcome this situation. It is boosted by pleasing things such as "Costumer is always right!" and "I would rather lose money than losing costumers' trust." which also helps costumers to fill the blanks towards that brand. However, today since we have access to information faster than ever, people started using "Costumer Services" as a complaint tool for their superiors. Furthermore, in order to stop the 2 phenomena mentioned above, they started giving out gifts on social media and try to give the implication of taking care of you in every area. It could've worked if information didn't spread out that fast but today it is not possible.
Okay, but "How did companies start to react or how should they react to this situation?"
Community Management
I am not going to talk through one's hat on how Community Management could break this never-ending cycle or how 2 important flaws (boredom and greed) can be beaten by mankind's most important phenomenon 🙂
But, for now, I will just carry out the things that I know.